You always ask me where I find my yoga outfits because they are colorful, fun, and out of the ordinary.
That's one of the reasons I founded Lili Warrior, a lifestyle clothe line designed for those of us who want to become a better version of themselves day after day.
On Lili Warrior, you can find shaping fitness sets like our brand new WILD WARRIOR, our ZEN NAMASTE yoga set with its trendy and super soft flared pants, our ROSE GOLD bag that you can take anywhere, and more!
The idea behind Lili Warrior, is to:
. offer out-of-the-ordinary clothes for the warriors we are
. create jobs for women around the world, women who are usually overlooked because they are too young or too old, not enough trained, have too many kids, suffer from racism and other discriminations.
. support your endeavors whether you want to meditate, train hard, just jog or walk around the block, or practice yoga.
. support small businesses and local craftswomen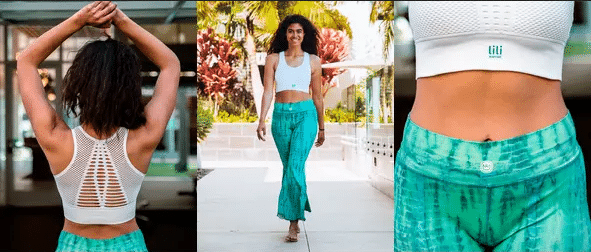 Come and discover our latest collections!
We ship worldwide and shipping is free above $90!
Don't forget to follow us on Instagram @liliwarrioroff !
Drop us a line if there is something you are looking for but could not find on our site. We thrive to offer you what YOU need!
Of course, tag us on Instagram with @liliwarrioroff and @valerieorsoni when you post a photo of you wearing a Lili Warrior product. The best photos get reposted on our feed and their owner get a $50 gift certificate!
Enjoy!